The Wimbledon championships in 2004 were undoubtedly one of the most memorable moments for fans, as a teenager, Maria Sharapova, scripted history by claiming the Wimbledon trophy after defeating the then World No 1 Serena Williams. Subsequently, that moment also marked the beginning of a long and intense rivalry. In her autobiography, the Russian sensation opened up about the 23-time Grand-Slam winner's reaction after losing the 2004 Wimbledon final. What did Serena say about Sharapova in 2004?
The Williams sisters were going strong when the Russian blasted through the tennis circuit, meeting the younger Williams sister in the finals. It marked the beginning of their up and down relationship in the professional tennis circuit.
What was Serena Williams' reaction after losing the 2004 Wimbledon title?
In 2004, nobody anticipated that the then-defending champion to lose her Wimbledon championship crown to a young Russian teenager. And certainly, it was a shock when the rivalry further fueled the enmity between the two tennis greats. As the Russian champion detailed the incident in her biography, 'Unstoppable: My Life So Far' in 2017.
The former World No.1 thinks that the American tennis legend hated her due to a particular reason. "Mostly I think she hated me for hearing her cry," she recalled. And the hostility was apparent when she heard Williams' response to a friend, vowing never to lose to Sharapova again. "Not long after the tournament, I heard Serena told a friend – who then told me – 'I will never lose to that little b** again," Sharapova recalled in her autobiography.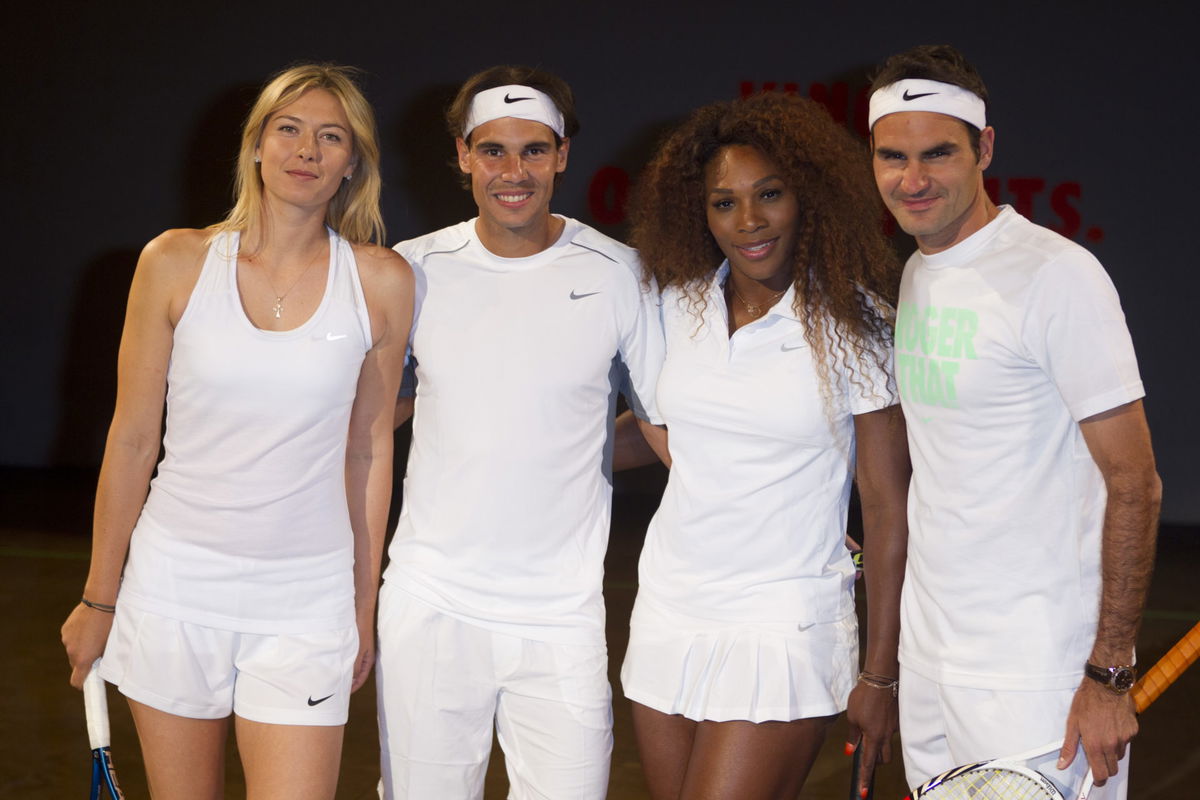 Consequently, the 23-time Grand Slam champion does have an impressive head-to-head record against the Russian star, having lost only twice in their 22 on-court meetings. Sharapova's two victories came in the 2004 WTA Tour: at the Wimbledon Championships and the WTA Finals.
When a private conversation between Williams' sister fueled the enmity
When locker room talk comes out in public, it sure creates an uproar. And the same was the case with Serena Williams; involved in a private conversation with her sister concerning Sharapova, which was made public by a reporter.
The conversation, relating to the Russian tennis ace's personal life, was a topic of discussion among sisters, where Serena commented, "She begins every interview with 'I'm so happy. I'm so lucky' – it's so boring… And, hey, if she wants to be with the guy with a black heart, go for it".
Responding to the same, the Russian said, "If Serena wants to talk about something personal, she should talk about her relationship and her boyfriend, who is married, who is getting a divorce and has kids, and not draw attention to other things."