Venus Williams once opened up about growing up with a strict father whose only focus was on sharpening his daughters' skills with a racket. Venus and Serena, or as the world popularly knows them, the Williams sisters, stand tall, not just in the sporting world but in every field that they stepped foot in. The sisters have been the epitome of success. However, the force behind their success is none other than their family.
But the mastermind of their success, who crafted their tennis journey even before their birth, is none other than the 'King Richard', their father.
Venus Williams once recalled her 'not so easy' training sessions with her father
Being a father is a full-time job. But being a father, and coach to two young players with immense potential will definitely test the mettle of the person. 'King Richard', as he is known now, began coaching the Williams sisters when they were young.
The Williams sisters were very young when their father introduced them to tennis. Hence, it would have been tough to recall those memories precisely. Therefore, when asked to share her childhood training days, Venus stated, "I don't remember ever learning how to play, I just remember always knowing how to play. So it's definitely a huge part of my life — Venus and tennis. And growing up, my dad, he did what he needed to do."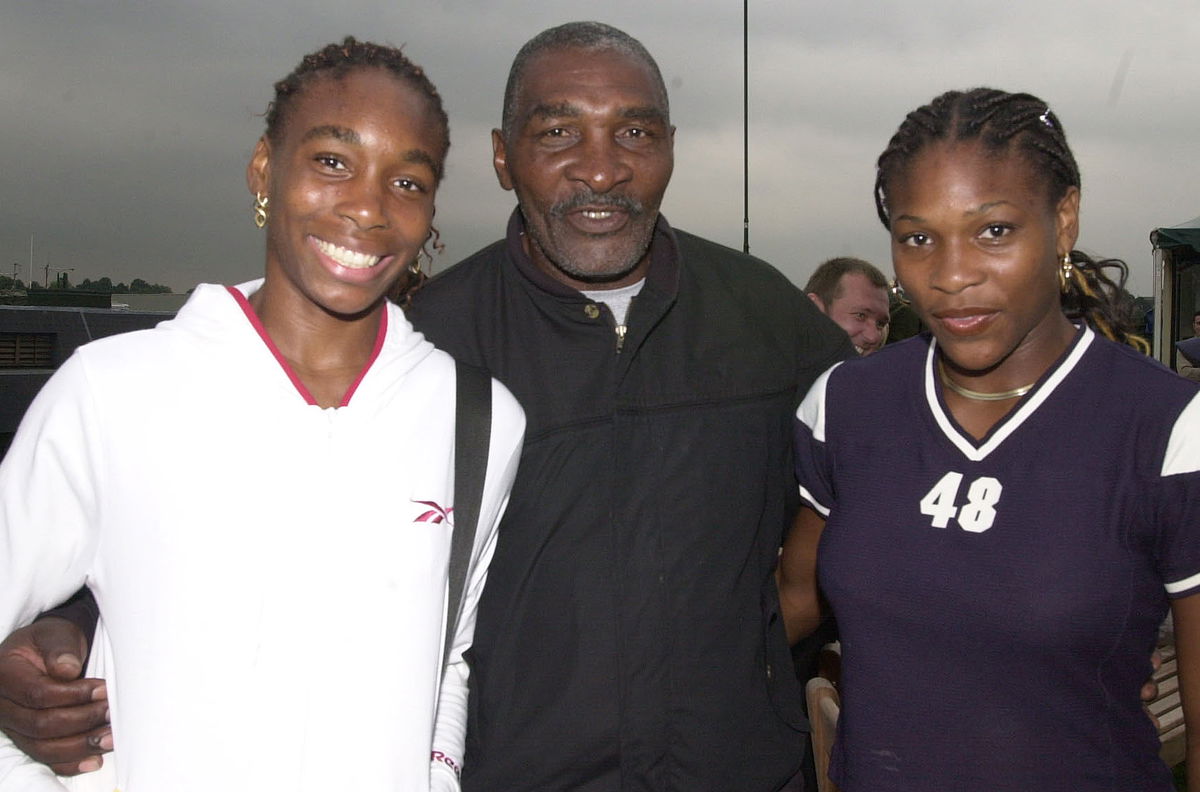 Richard had a 78-paged detailed plan to train at least one pro-tennis player; but he ended up raising two. The sisters ended up breaking many records over the course of three decades, but it sure wasn't a cakewalk. The 7-time Grand Slam champion confirmed the same as she said, "He wasn't always easy. When you're young, you need someone on you every shot, making you do it right, because come Grand Slam final, you're going to need it. So you know, it wasn't easy, it's a little bit easier now in some ways, because as a pro, it's not the same requirements as a junior. But you know, I appreciate everything that he's done, just to have two girls from one family do it to the top level is amazing."
Although training did become easier later, heights scaled by the 42-year-old tennis legend are yet to be conquered by many other tennis players.
'King Richard'- the story of grit, dedication and hardworking
Preparing a plan, following it through, and getting the result was the simple process that Richard followed to help his daughters achieve incredible results on the tennis circuit. The Williams sisters share a total of 44 Grand Slams, of which 14 are from doubles. These numbers are proof pf the hard work put in for several hours a day, for more than two decades.
And the story of the creator of these legends was featured in the Oscar-winning movie 'King Richard' as a tribute to their father. He was the epitome of dedication who left no stone unturned in paving a way for them, from the streets of Compton to the Centre Court of Wimbledon.
What do you think of the training schedule of the Williams sisters? Do share your thoughts.