Tech entrepreneur Elon Musk has told of his "severe emotional pain" following his recent break-up with actress Amber Heard.
In a new interview with Rolling Stone magazine, the billionaire founder of Paypal revealed more about the circumstances surrounding their split, confirming that it was Heard's choice to end the year-long relationship.
"She broke up with me more than I broke up with her," he said. "I was really in love, and it hurt bad."
The pair dated for around 12 months, calling time on the romance this summer. It was was suggested that Heard was "devastated" following the break-up, with initial tabloid reports claiming that he had "dumped" her.
In this new interview Musk admits that he suffered from post-split depression, claiming that he was almost forced to miss the launch of the new electric car from his company Tesla. "I've been in severe emotional pain for the last few weeks," he said. "Severe. It took every ounce of will to be able to do the Model 3 event and not look like the most depressed guy around. For most of that day, I was morbid. And then I had to psych myself up: drink a couple of Red Bulls, hang out with positive people and then, like, tell myself: 'I have all these people depending on me. All right, do it!'"
Heard acknowledged the break-up by sharing a heartfelt message via her Instagram account back in August, confirming that the pair "care deeply for one another and remain close".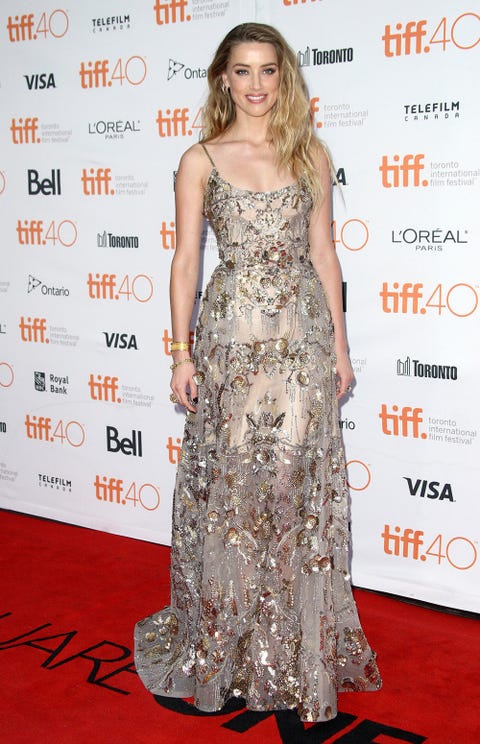 While the couple avoided making any high-profile public appearances during their time together, they were open with their relationship on social media.
The pair began dating in the wake of 31-year-old Heard's high-profile divorce from Johnny Depp. Musk was previously married to actress Tallulah Riley. According to the Telegraph, as of 2016, his estimated net worth was $7.7 billion (£5.8bn), making him the 162nd richest person in the world.