Novak Djokovic's wife Jelena has blasted tennis publication Racquet Magazine as her husband's US Open hopes continue to dwindle.
The unvaccinated Djokovic continues to refuse to get the Covid-19 vaccine, which means he won't be able to enter the US due to the country's restrictions.
The US currently requires non-citizens to be fully vaccinated against Covid-19, while Djokovic had repeatedly stated he is not vaccinated and will not take the vaccine.
But after Djokovic was added to the US Open draw, as well as several warm-up tournament entry lists, Racquet Magazine called the 21-time grand slam winner out.
"Dunno why this guy keeps entering tournaments hoping they'll change their rules for him," the publication wrote.
"Like the whole thing with taking a stand is that you have to actually take the stand."
But Jelena was quick to go into bat for her husband.
"Is this a real, international tennis magazine?! @atptour @Nicarzani. Wow," she wrote.
Racquet quickly responded, writing: "Hi Jelena! We'd love to see your husband play in New York, along with the rest of the tennis world. Hopefully he'll decide he can follow the rules."
Jelena: "Hi! Based on tennis rules and ranking – Novak's entry in the tournament was automatic. So, what was the logic behind your tweet?"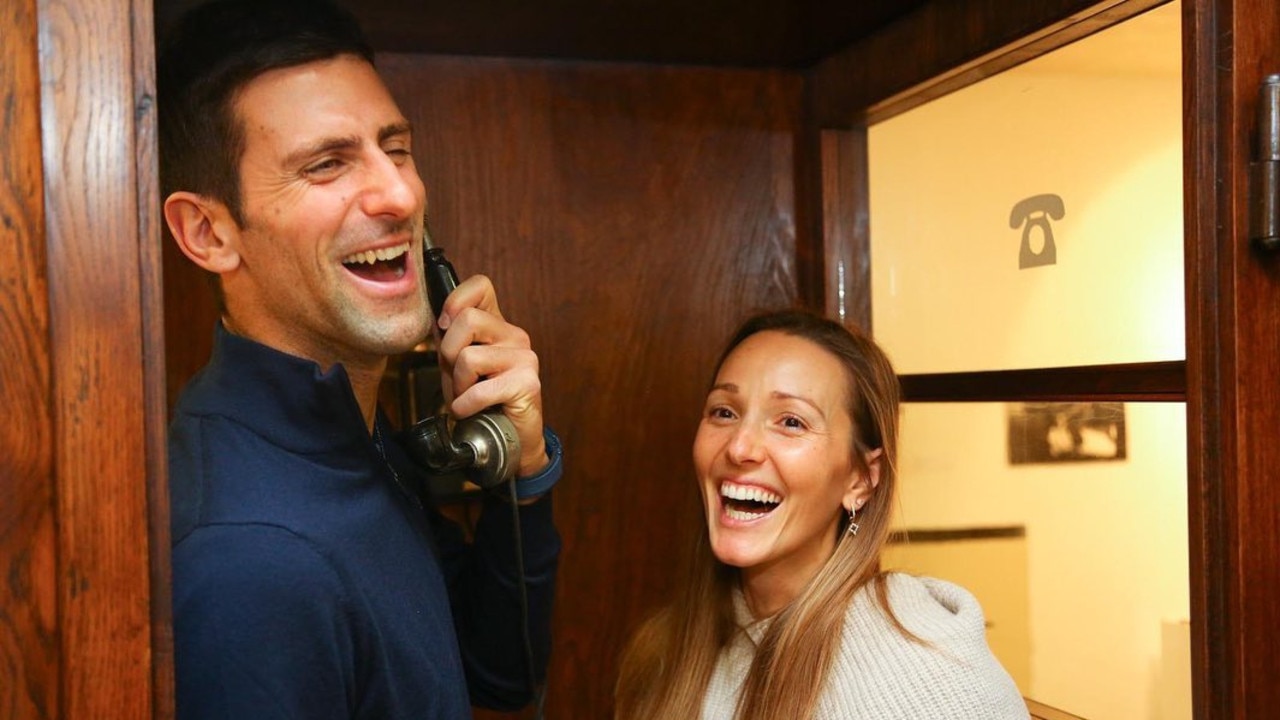 Jelena Djokovic and Novak Djokovic, Pictures: Instagram
Racquet: "As of right now, he's also automatically entered into Cincy and the USO — is he gonna withdraw from them now knowing he doesn't want to follow rules or wait until the last minute like he's just done for Montreal? Or maybe after the draw is made like he did in Indian Wells?
"Not trying to disrupt your Friday night, but since you came our way, it'd be great to get him to take his stand by withdrawing from those events now so the whole tennis world isn't talking about him not getting a shot for weeks to come. A stand is only a stand if one takes it."
Djokovic pulled out of the Montreal Open on Friday — the main draw started on Monday.
Jelena finished the exchange, writing: "His most important stand is to be a tennis champion. And he took it. I mean, a stand is a stand. Given that you are a tennis magazine- maybe focus on that in the weeks to come? Take a stand. Be what you are meant to be. A tennis magazine that writes about tennis."
It's not the first time Mrs Djokovic has had her husband's back, taking aim at tennis reporter Ben Rothenberg after the Wimbledon final.
Rothenberg, who is the senior editor of Racquet Magazine, got into a Twitter scrap with Jelena after Wimbledon when he said Novak "has firmly said he has ruled out getting vaccinated, entrenching himself as an anti-vax posterboy."
She hit back, accusing Rothenberg of tagging him with the "anti-vax" brush, and said: "Thank you for sharing your beliefs. I hope you don't get judged for them. Or become a poster boy for hatred and bullying. You never know. You are also influential figure, please don't continuously disappoint. Unless that's your role."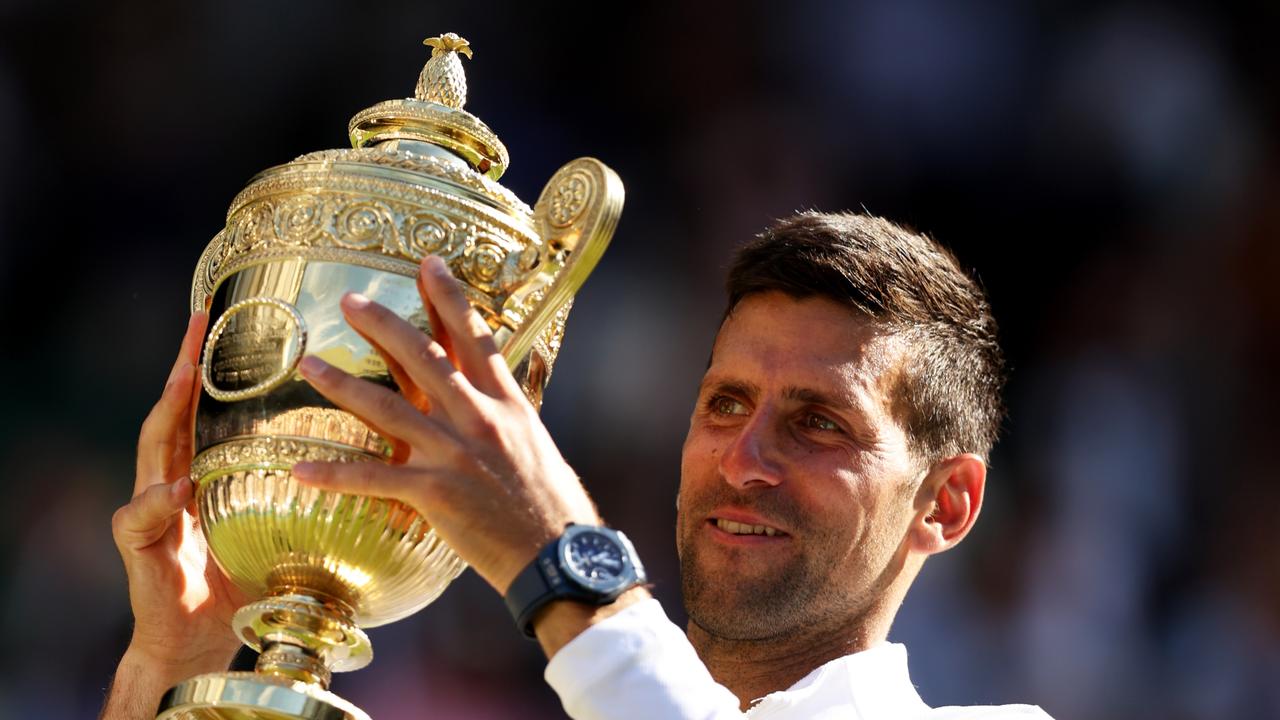 Djokovic's Wimbledon result was overshadowed by his vaccination stance. Photo by Clive Brunskill/Getty Images
Djokovic's season has been marred with absences, most notably at the Australian Open when he was deported on the eve of the event over his vaccination status.
Djokovic was able to play in the French Open and Wimbledon, winning his 21st major in the latter, but doubling down on his vaccination stance.
"I'm not vaccinated and I'm not planning to get vaccinated so the only good news I can have is them removing the mandated green vaccine card or whatever you call it to enter United States or exemption," the 35-year-old said.
"I don't know. I don't think exemption is realistically possible. If that is possibility, I don't know what exemption would be about. I don't know. I don't have much answers there.
"I think it's just whether or not they remove this in time for me to get to the USA."