Lewis Hamilton is one of the richest athletes in the world right now. The Briton, who's now a multi-millionaire, however, didn't have it easy at the start. As Hamilton's father struggled financially to keep his son's dream alive, the F1 driver had to fulfill this responsibility to keep his father happy.
Talking about this in an interview with CrowdStrike, Hamilton once stated, "My dad was like, 'if you work hard at school I will do whatever I can to keep you racing."
The Briton's father has been monumental in establishing the seven-time world champion's career in the sport.
Coming from a middle-class background, the Hamilton family found it very hard to get going in the initial stage. Considered a wealthy sport, Anthony Hamilton had to make a lot of sacrifices and work tirelessly to make ends meet.
About this, the former McLaren driver further stated, "My dad had to re-mortgage the house. He had four jobs at one stage, just to keep us karting."
Lewis Hamilton credited McLaren for his rise to fame
It's no mystery that Lewis Hamilton made his Formula 1 debut with McLaren. After debuting with the British team in 2007, he went on to win the F1 driver's title in 2008. However, he hasn't forgotten his roots as he went on to give them due credit.
During the CrowdStrike interview, the 37-year-old conveyed, "I got signed after winning my first championship. I got signed when I was 13 to McLaren and kind of never looked back from then. If McLaren hadn't come along, I wouldn't have made it because it is a wealthy sport."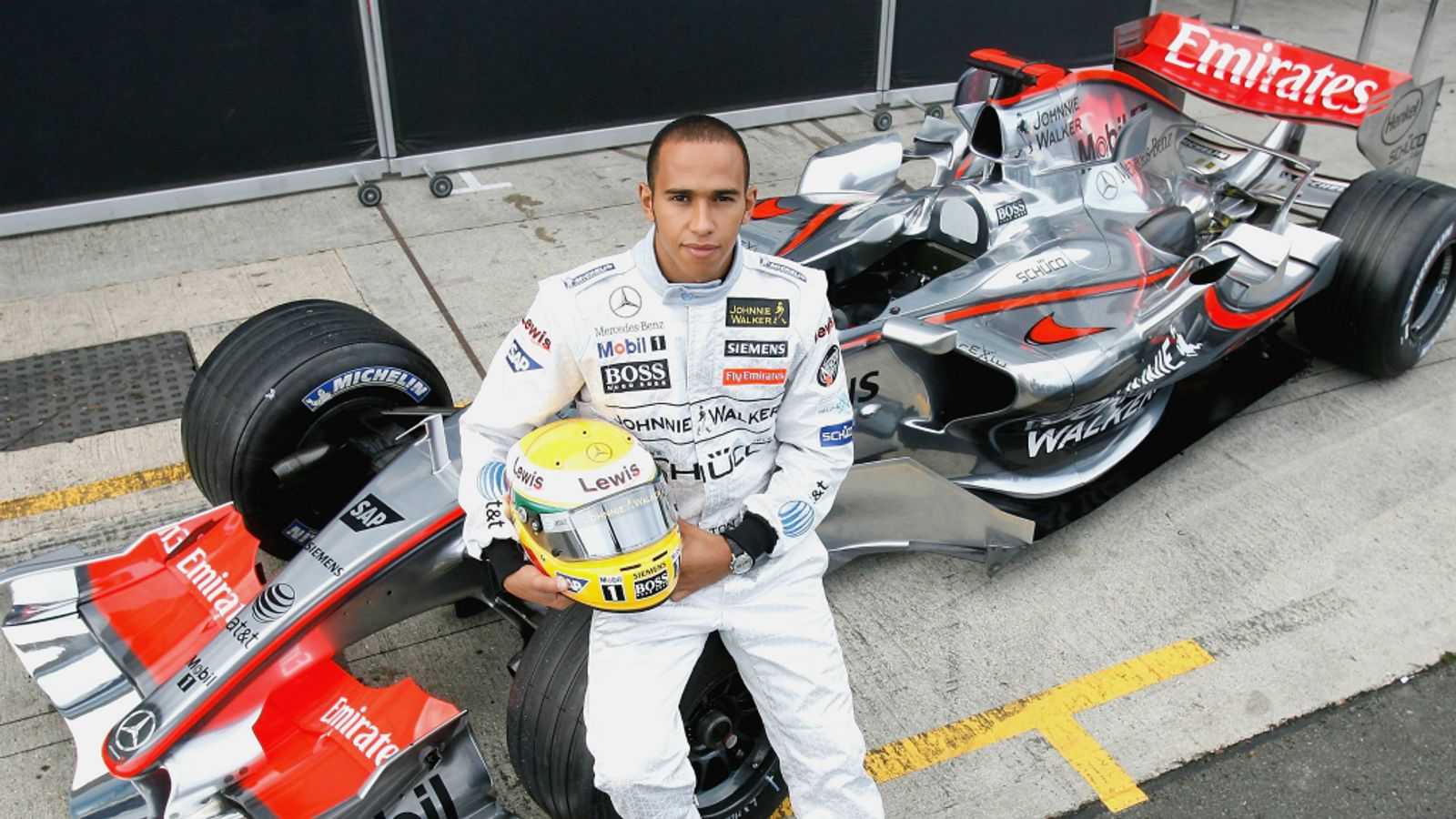 Hamilton signed for McLaren in 2007 and stayed with the team till 2012, before he eventually moved to his current team, Mercedes. During this time, he partnered with Fernando Alonso, Heikki Kovalainen, and Jenson Button and was able to outshine them in most cases.
Lewis Hamilton left McLaren for Mercedes to replace the outgoing Michael Schumacher. He partnered with his childhood karting partner Nico Rosberg and from there on went on to become one of the greatest F1 drivers in history.