As far as fast starts to a Formula One career go, none have been as quick as teenager race driver Max Verstappen's.
The Dutch star rewrote the history books back in May, when he became the Youngest driver to win a Formula One World Championship race after claiming victory at the Spanish Grand Prix in Montmeló aged just 18 years and 228 days.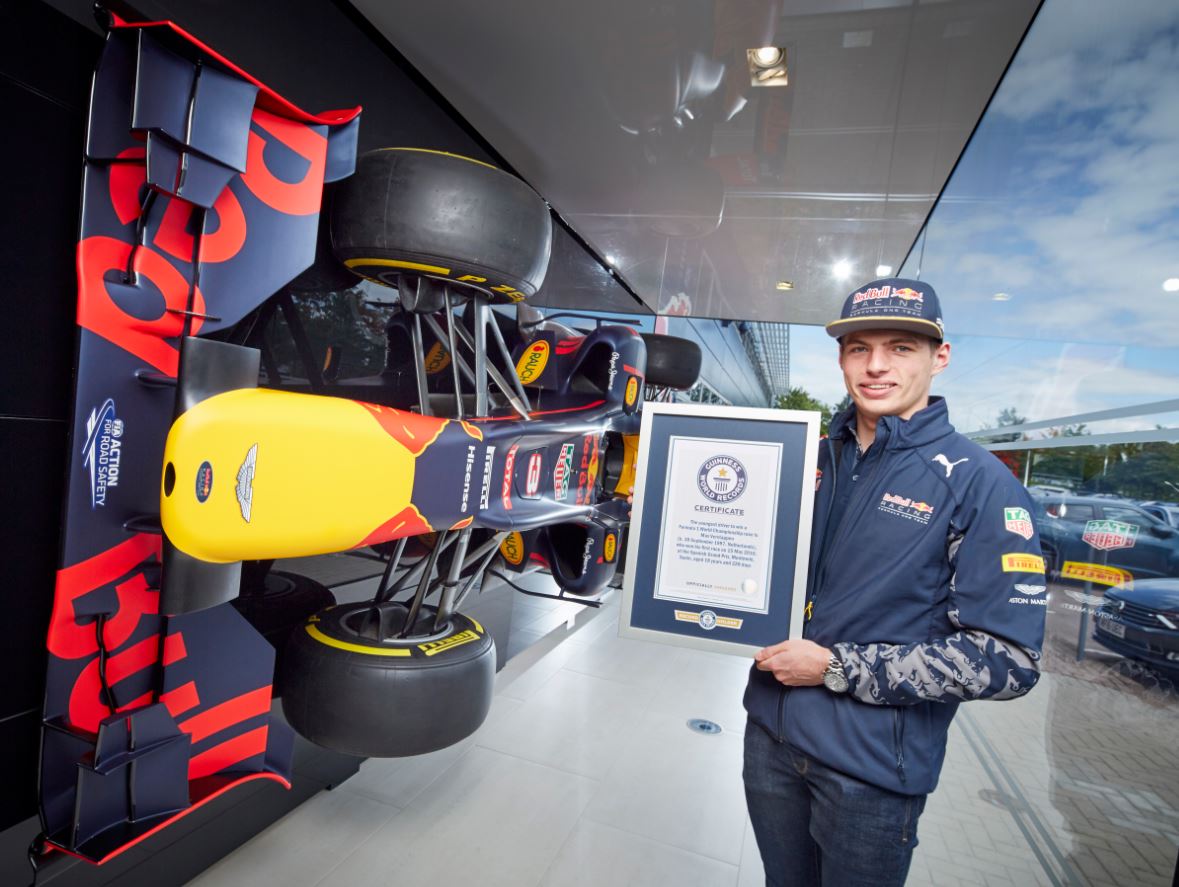 Max's composed drive was made all the more impressive by the fact that he had made the switch from Toro Rosso to his new team Red Bull Racing just days before the race at the Circuit de Barcelona-Catalunya.
The win also gave the Netherlands its maiden F1 win with Max becoming the first driver from the country to take victory and only the second Dutchman to secure a podium finish; the first was his father, Jos Verstappen.
Max had previously set the record for Youngest driver to claim a Formula One World Championship point in March 2015, after finishing in seventh place in the Malaysian Grand Prix driving for Toro Rosso – a record that now looks unlikely to ever be beaten with the FIA since changing its rules to impose an 18 years and over age limit for competing racers.
In the video below, the now 19-year-old gives his recollections of his history making race in Spain, and what being a Guinness World Records title holder means to him.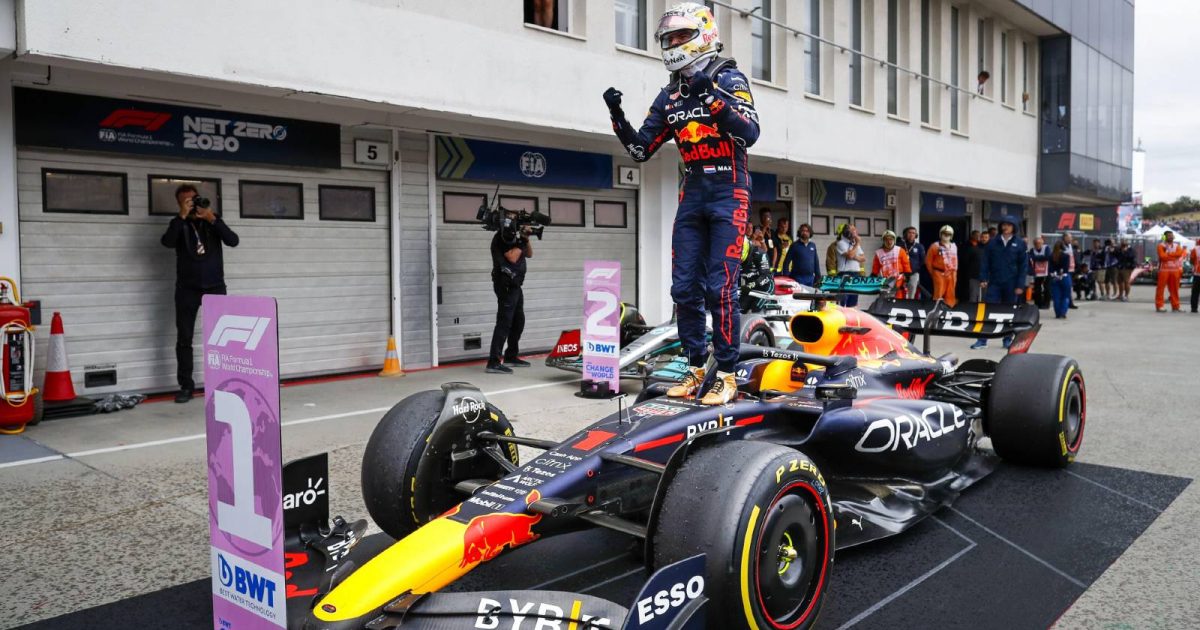 https://youtu.be/DfMY5p34Eio
Max's world record appears in the new Guinness World Records 2017 Edition book. Other motorsport records featured in this year's annual include:
·         Fastest average speed at a World Rally Championship event: Jari-Matti Latvala (Finland), 125.44 kph (77.94 mph) at the Neste Oil Rally Finland in Jyväskylä, Finland, on 2 August 2015
·   
      Fastest Lap in the Le Mans 24-hour race
: Loïc Duval, 3 min 19.074 sec in June 2010
·         
Fastest practice lap for the Le Mans 24-hour race
: Stephane Sarrazin, 3 minutes and 18.513 seconds in June 2008
·         Longest time between Indianapolis 500 wins: Juan Pablo Montoya, 500 wins is 14 years 361 days between May 2000 and May 2015
·       
  Most consecutive F1 Grand Prix starts (and from debut)
: Nico Rosberg, 189*
·         Most consecutive Formula 1 races led: Lewis Hamilton, 16 between July 2014 and July 2015
·         
Most consecutive NASCAR starts
: Ricky Rudd, 788 between 1975 and 2006
·         Most one-two finishes by a constructor in a Formula One Season: Mercedes, 11 in 2014
·         Most pole positions by a constructor in a Formula One season: Mercedes & Red Bull, 18 in 2011 and 2014 respectively
·         Most World Motorcycle Championships career race wins in Moto GP-500 cc: Valentino Rossi, 86 between July 2000 and August 2015