The talk of the greatest tennis player of this generation has always been between three players – Roger Federer, Rafael Nadal and Novak Djokovic.
Federer and Nadal were the two that began the debate, with fans beginning to wonder who would break out to challenge their domination of men's tennis.
Along came Djokovic, who began to turn around his game.
He started the 2011 season with the singular Grand Slam title, but has ended the decade on a superb 17. His impressive stint of playing spectacular tennis has put him in the reckoning to be the GOAT of tennis.
The Serbian star was asked in an interview to pick between Federer and Nadal and his response was so honest and so wholesome.
He explained that each tennis star has a different way of playing and they should all be admired.
"No, I mean it's difficult. Look, to say who is better because you know, three of us are all so different. Different styles, we have different trajectories or journeys to where we are at this moment, and we all had tremendous success," Djokovic said.
He also exclaimed how he thinks the healthy competition is good for tennis and really does show his respect for his fellow players.
"Some more on one particular surface and one more on the other surface. We do compliment each other and I think the rivalry between the big three so to say is phenomenal for our sport."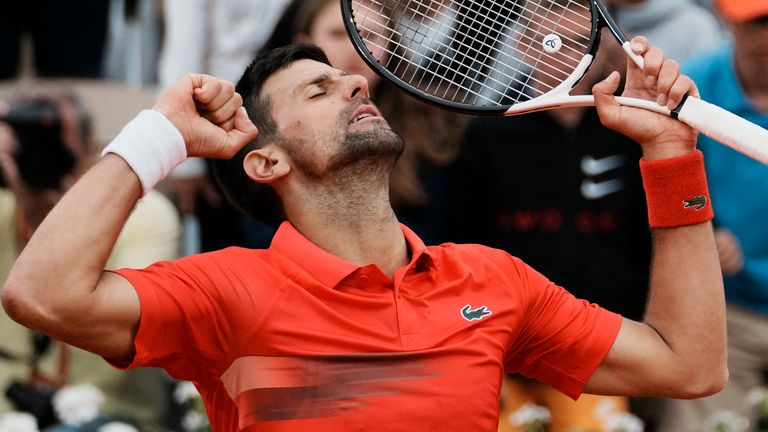 The Serb continuously talks about how it is so positive for the sport and that the more conversations that are being had about tennis, the better. He has looked at the bigger picture and thought holistically about the situation.
"So the more traction, the more conversation there is around the three of us or the GOAT discussion etc, the better in general for our sport so yeah I hope people keep on talking about it."
His response was appreciated by many tennis fans and shows the level of respect they have for one another, despite the rivalries they have on the court.